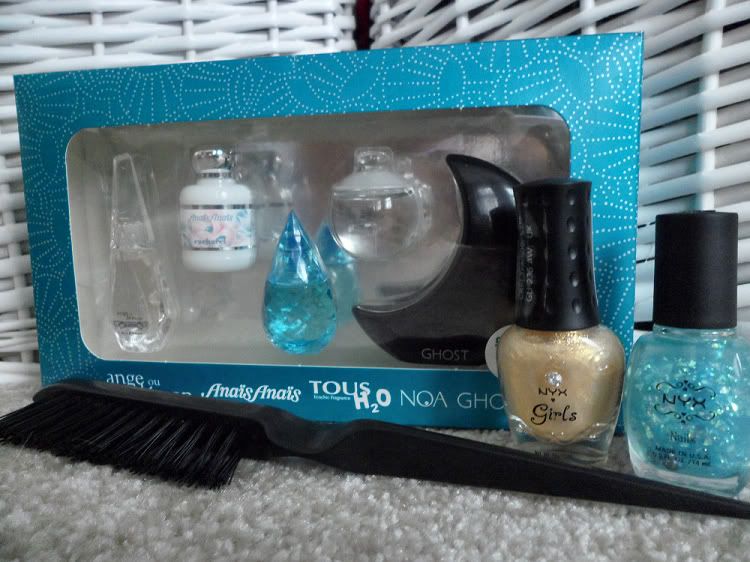 Don't worry guys this was before my beauty spending ban so I haven't failed yet! I bought these in mid-January but haven't got round to sharing them with you until now :)
£4.75 from Boots

I had been eyeing this up in Boots for a while but did not really want to pay £19.00 for 5 mini perfumes, so when it was reduced to £4.75 in the 75% off sale I just had to buy it. I already knew that I loved Ghost so I was intrigued to try the others. I may review these as I try them out :)
Has anyone tried any of these perfumes? What did you think?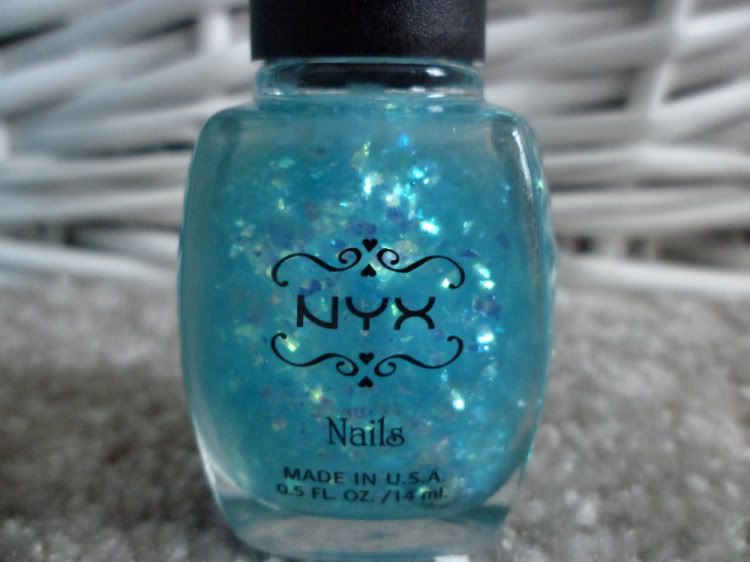 £3.00 (Buy one get one free)
from unknown but you can get them at NYX
and Love Makeup
I can't remember the name of this shop, but I am pretty sure it is a one off shop near me. I have always wanted to try out NYX products after hearing many good things about them, but they are only really found online. That is until I popped into this shop and found they stock NYX! They do not carry the biggest range of products, but they have enough. There are also plenty of nail polishes at great value, so no doubt you will see more of these.
I tested
Blue Avenue
on my nail and it is very interesting! It does not come out blue like you would expect from the photo, but you are left with a lovely foil glittery effect on your nail. I think
Golden Pink
will look lovely layered with another colour, as it is quite transparent by itself.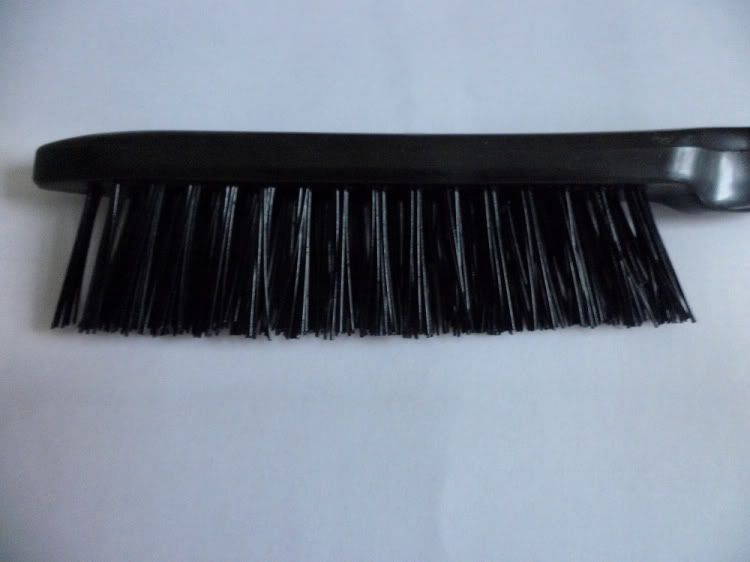 £2.60 from E-Bay

Lastly I purchased this back combing brush from E-Bay with the intention of achieving more volume in my hair. I am aiming to use this along side some other volume boosting products (such as moose and mattifying powder) to hopefully solve my problem of flat hair! Has anyone else used a back combing brush like this?

Have a lovely weekend,

Lots of Love

Carissa XXX