31 Mar 2015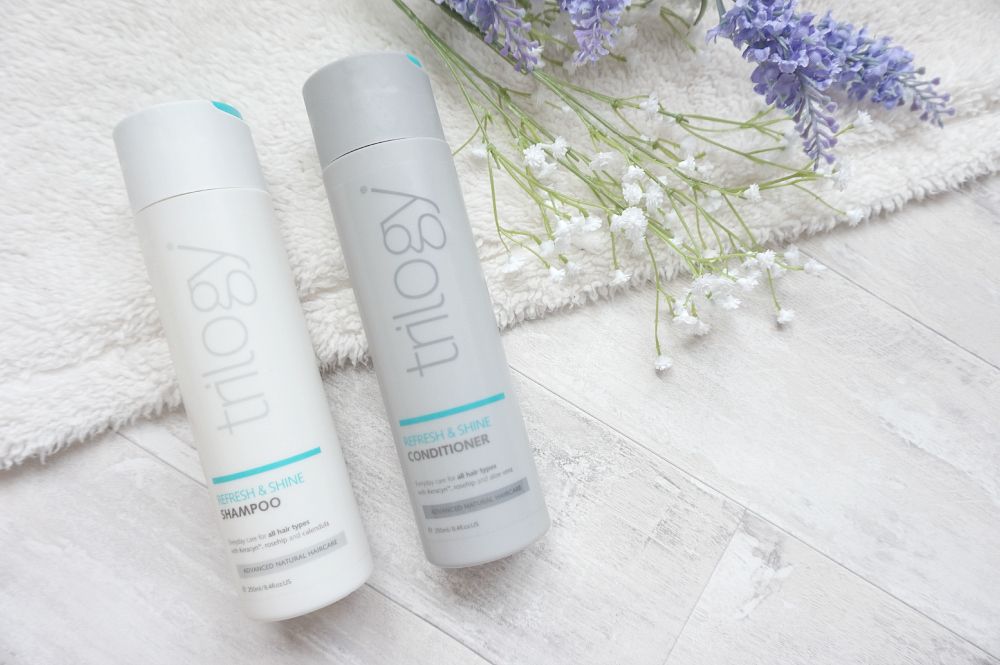 Trilogy Refresh & Shine Shampoo and Conditioner* | £12.50
Trilogy are well known for their Rosehip Oil and natural skincare, but they also sell haircare products. The
Refresh and Shine range
promotes healthy hair and scalp, whilst restoring body and shine. They both contain natural ingredients like Keracyn - an antioxidant that is rich in protein, Rosehip - which conditions, Calendula - which brightens and gets rid product build up, Marshmallow - which adds shine and Chamomile - which helps to sooth the scalp.
The shampoo is a gel like texture that is very thick. It doesn't lather very much (as it does not contain SLS which can aggrevate the scalp), but enough to feel as though it is doing something. My hair does get very tangled once using this shampoo, however the conditioner quickly rectifies this. The conditioner has a very thin consistency, and works like magic. As soon as it is applied my hair feels nice and soft and is no longer tangled.
They both have a herbal scent, with a hint of citrus, that is very pleasant and refreshing - I find it helps wake me up in the morning. My hair feels squeaky clean and is left feeling very soft. It doesn't weigh my hair looks very glossy. I have seen an improvement in the condition of my scalp, which can suffer a little during the colder months. I have almost run out and will most definitely be repurchasing! They are currently on offer at
All Beauty
for £8.75 and £9.55.
Have you tried any Trilogy products?
2 comments